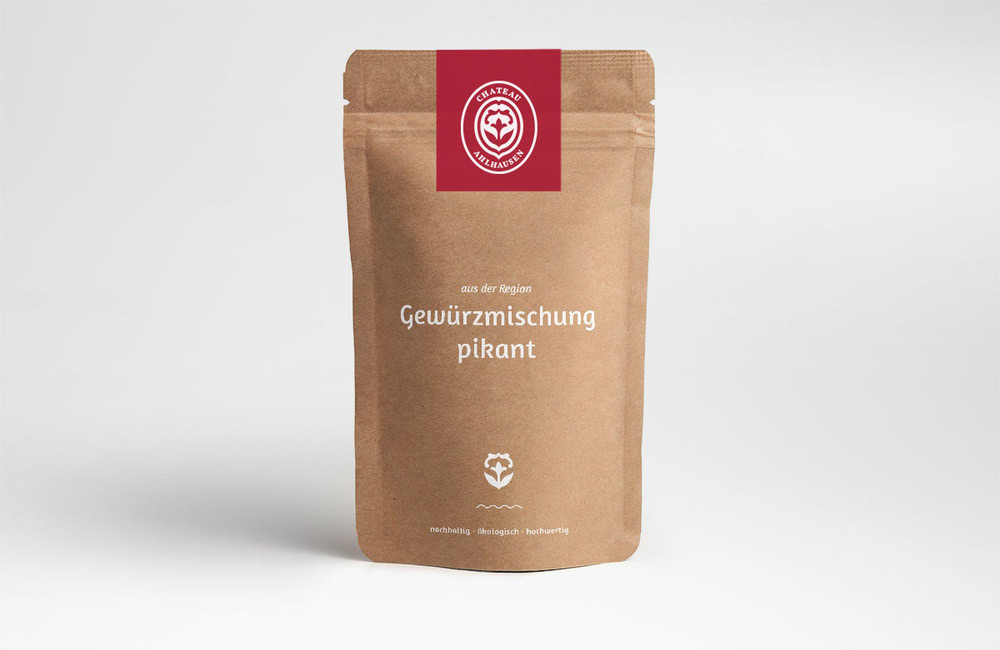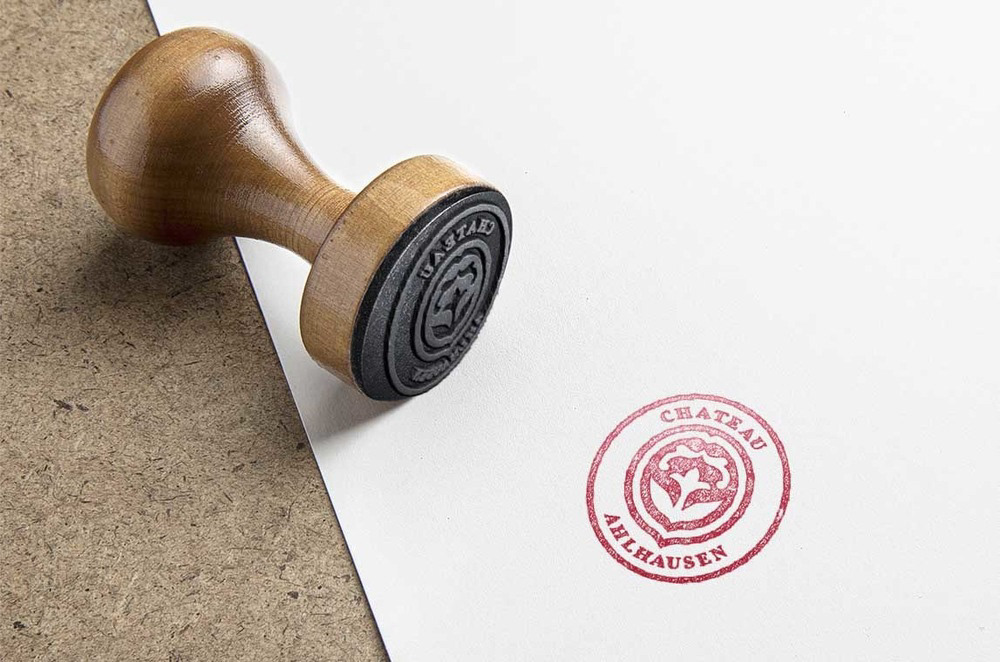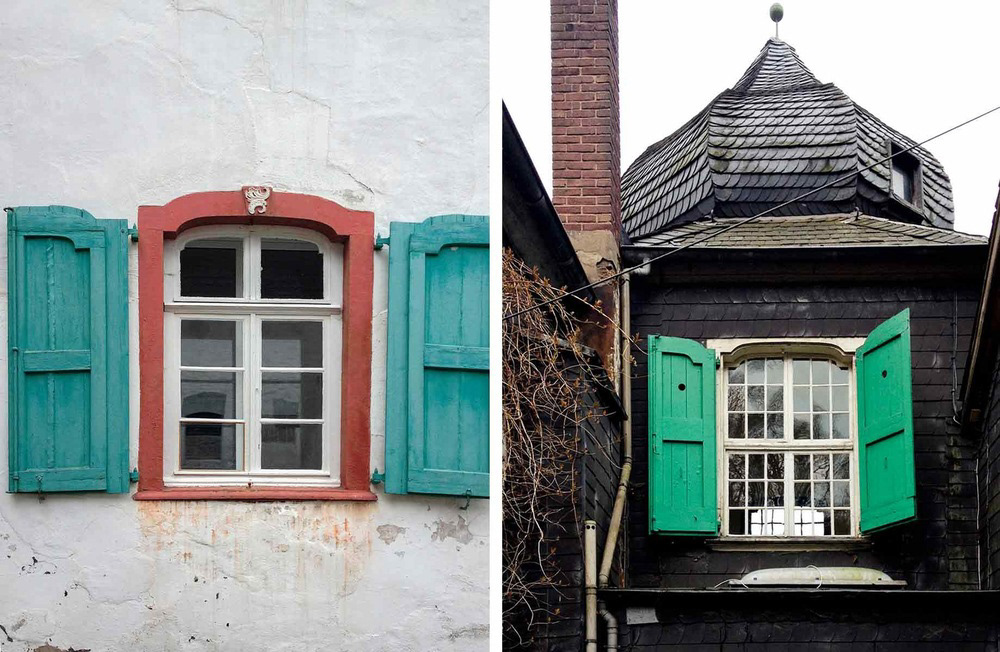 The historic manor Château Ahlhausen in the Ruhr area Ennepetal is being redesigned concerning cultural and agricultural utilization. Setting up forestry, food manufactures and a local farm shop are just some parts of the plan.  
Therefore, the new corporate design has to represent Château Ahlhausen in a cultural and agricultural way for a wide range of use. Concerning the great history of the manor the logo shape reminds of an emblem with floral baroque elements and the color is the same as the painting of the window frames. As media and marketing are not yet decided, the logo can be applied in many ways such as a stamp, a symbol on packaging banderoles or as a badge.
—
Château Ahlhausen ist ein historisches Landgut in Ennepetal am Rand des Ruhrgebietes, das gerade landwirtschaftlich und kulturell neu aufgestellt wird. Neben Gartenland- und Waldnutzung soll auch eine Obst- und Getränkemanufaktur sowie ein Hofladen entstehen. Das Corporate Design hat den Anspruch, Château Ahlhausen in kultureller wie auch landwirtschaftlicher Hinsicht zu repräsentieren und von seiner Form her vielfältig einsetzbar zu sein. Ich habe das Logo wappenähnlich gestaltet, um die historische Geschichte des Guts zu unterstreichen. Die floralen Ornamente sind an den Knorpelstil des Barock angelehnt und die Farbgebung entspricht der Rahmenfarbe, mit der die Fenster des Landguts eingefasst sind. Das Logo eignet sich für den Einsatz als Stempel,  als Emblem auf einer Verpackungsbanderole oder als Abzeichen – je nachdem, für welche Medien es im Laufe der Vermarktung eingesetzt werden soll.